Mid Eocene Arctic sediments
Replica of core section: 302-M0004A-11X-03
IODP Expedition 302 Arctic Coring (ACEX)

Replica of a core drilled in Eocene sediments of the central Arctic Ocean by the ECORD Science Operator, including the Azolla event, Hole 4A, Core 11X, Section 3.
Organic-rich biosiliceous sediment
Microlaminations of dark organic-rich Azolla alternating with microfossils (e.g. diatoms) in a mid-Eocene (~50Ma) sediment suggest fresh-water episodes in Arctic surface waters.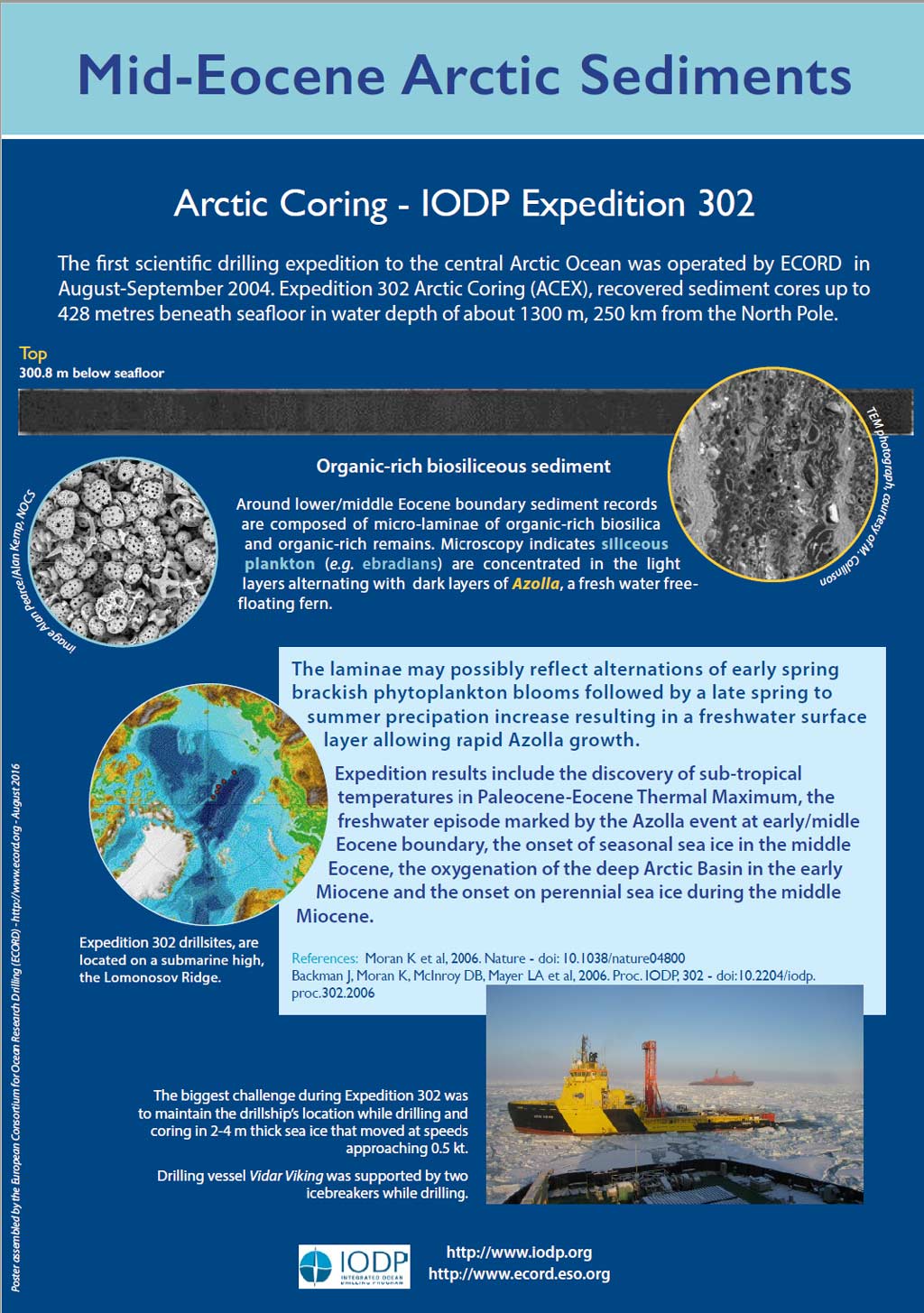 Request to loan the ACEX core replica
---
Core replicas are loaned free of charge for a time-limited period to scientists, museums, universities and research institutions based in ECORD member countries.
In order to loan the core replica please contact Malgo Bednarz (bednarz@cerege.fr)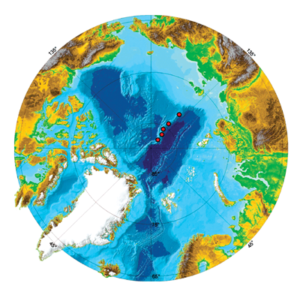 IODP Expedition 302 ACEX
Drillship: I/B Vidar Viking
The Arctic Coring core replica is based on a core recovered during mission-specific platform (MSP) expedition: IODP Expedition 302 ACEX.
ACEX is the first scientific drilling expedition to the central Arctic Ocean, 250km from the North Pole.
It was operated by ECORD Science Operator (ESO) in August-September 2004 and recovered sediment cores up to 428 meters beneath seafloor in water depth of about 1300 m.