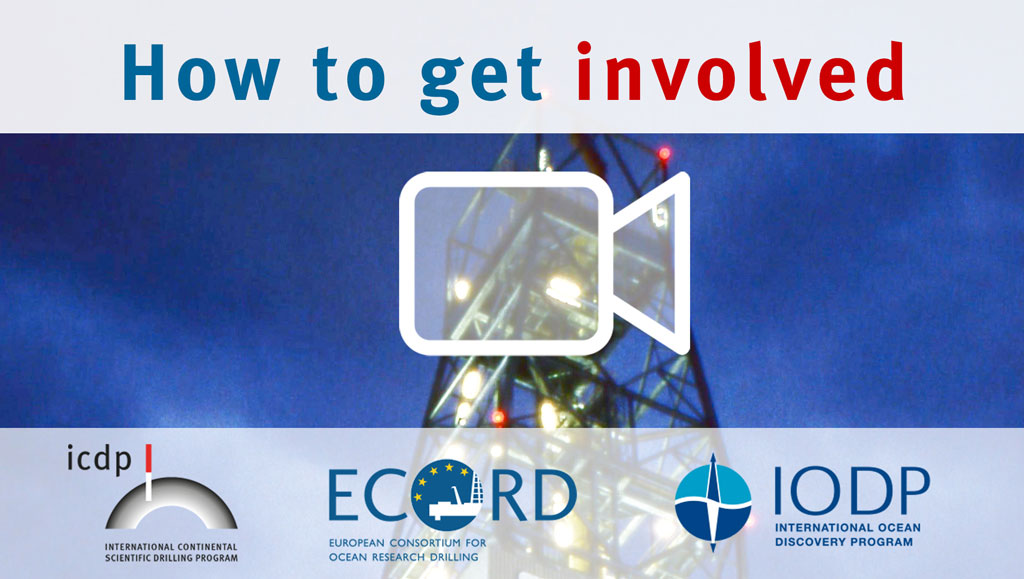 How to get involved
in IODP and ICDP?
Student, scientists, stakeholder
Wednesday, 28 Apr
 11:45–12:30 CEST
Password: ICDP
Speakers:
Hanno Kinkel (ESSAC), Thomas Wiersberg (ICDP)
Free access
You do not need registration for vEGU21 to participate in this webinar.
Scientific Drilling:
One common goal –
– two major programmes

ECORD supports….
Generic interactive brochure about how ECORD supports scientific community.

Support and logistics by the ICDP Operational Support Group
Infrastructure of the Operational Support Group OSG
---
The webinar is part of the vEGU 2021 and it is one of  the five webinars that we prepared for the ECORD/IODP-ICDP joint booth at vEGU 2021.