IODP and ICDP New Science Plans
and
Land-2-Sea proposals
Thursday, 22 Apr
 11:45–12:30 CEST
Password: IODP
Speakers:
Roz Coggon (University of Southampton), Thomas Wiersberg (ICDP), Lucas Lourens (ECORD)
Co-convener:
Gilbert Camoin (ECORD Managing Agency)
Free access
You do not need registration for vEGU21 to participate in this webinar.
IODP 2050 Science Framework:  Exploring Earth By Scientific Ocean Drilling
by Roz Coggon (IODP, United Kingdom)
2020 saw the beginning of a new era of scientific ocean drilling with the publication of the community-inspired and driven Exploring the Earth by Scientific Ocean Drilling: 2050 Science Framework, which will guide scientific ocean drilling over the next 30 years with the overarching goal of understanding the interconnected processes that characterise the complex Earth system and shape our planet's future.
The 2050 Science Framework builds on the many successes from 50 years of scientific ocean drilling – but represents a radical departure from previous 10-year science plans that have previously guided scientific ocean drilling, with its focus on multidisciplinary research and its longer timeframe that enables multi-decadal planning for complex projects that address key issues facing society. The 2050 Science Framework has been designed to inspire and support strong cross-discipline collaboration, including strengthened collaborations with allied programs such as space agencies and continental drilling programs, and to promote dissemination of results to a broad audience.
The publication of the 2050 Science Framework marks the culmination of an intense planning and writing effort by the international scientific drilling community – the outcome of this extensive peer review process and the high level of community input and involvement is an exciting new outlook for three decades of future scientific ocean drilling.
ICDP New Science Plan:  2020-2030
by Thomas Wiersberg (ICDP, Germany)
Download webinar presentation about ICDP Science Plan »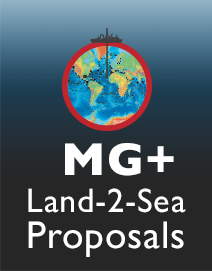 ECORD-ICDP MagellanPlus Workshop Programme
by Lucas Lourens (MagellanPlus Chair, Netherlands)
To realize the full potential of ECORD and ICDP scientists, it is imperative that they can participate fully in the planning and execution of identified and promising research. The MagellanPlus Workshop Series Programme is designed to support scientists from ECORD and ICDP member countries in developing new and innovative science proposals for submission to IODP and ICDP, thus ensuring that ECORD and ICDP scientists can continue to play a leading role in scientific drilling that meet the new IODP and/or ICDP Science Plan challenges.
---
The webinar is part of the vEGU 2021 and it is one of  the five webinars that we prepared for the ECORD/IODP-ICDP joint booth at vEGU 2021.