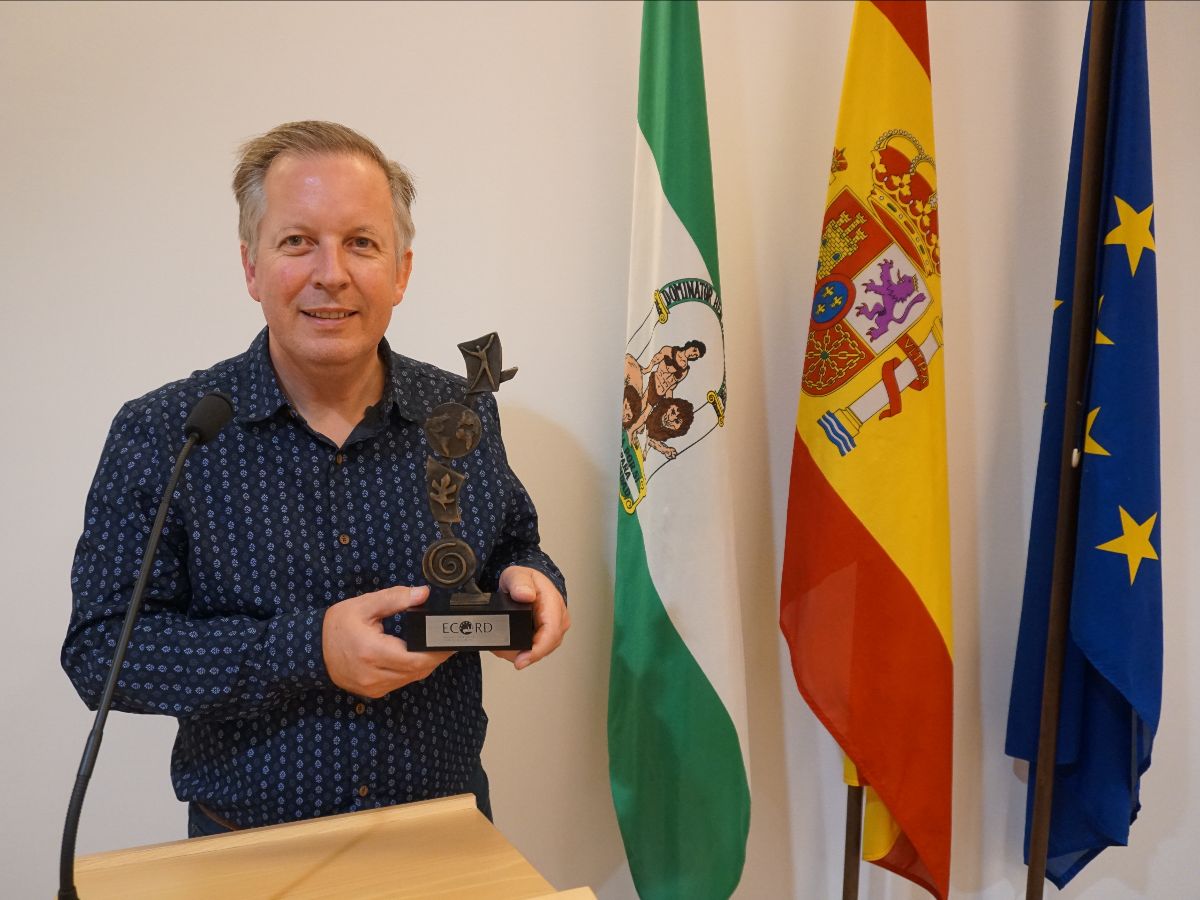 Antony Morris
8th ECORD Award
20 October 2021
Antony Morris was awarded with the 8th ECORD Award on the occasion of the ECORD Council-ESSAC Meeting #10.
"I am delighted to receive this ECORD Award, which I would like to accept on behalf of all current and past members of ESSAC in recognition of their hard work and commitment in ensuring the scientific success of ECORD over many years. It has been a great privilege and honour to have represented ESSAC and the broader ECORD science community as the Chair of ESSAC over the last four years. This has also allowed me to work closely with our amazing partners within IODP, particularly during the planning, development and writing of the new 2050 Science Framework and more recently during ongoing discussions about the design and implementation of a successor to the current IODP program that should ensure the long-term future of scientific ocean drilling.
My own IODP journey began in 2004 when I sailed for the first time on the JOIDES Resolution during IODP Expedition 304/305 to Atlantis Massif on the Mid-Atlantic Ridge. I had been working on ocean crustal research for many years prior to that, but exclusively in small teams working on geodynamic problems in Tethyan ophiolites. My first IODP expedition opened my eyes to a new way of working involving close and intensive collaboration with scientists from around the world to achieve a common aim. I think I learnt more about my own science of paleomagnetism during that first expedition than during any previous project I was involved in, and (having gained my sea-legs) I became a convert to scientific ocean drilling by the time we returned to shore in the Azores. I have since had the privilege of being selected for four other IODP expeditions with oceanic crustal objectives, sailing in the Pacific and Indian Oceans and the Philippine Sea and working alongside many talented Earth scientists from whom I have learnt so much. It's been a particular joy to have been able to spend time at sea with so many early career researchers who have never failed to impress with their passion and enthusiasm for science and their in-depth knowledge. I would also like to pay tribute to the technical, drilling, catering, hospitality and ships crews on the JR for the immense contributions they make to IODP, and for making each of my own experiences onboard so memorable and delightful. I'm particularly grateful to them for making my three Christmases at sea such happy times… despite being away from family and loved ones, the "IODP family" always manages to celebrate in style during the festive period!
In accepting this award, I would like to thank Gilbert Camoin and Nadine Hallmann at EMA and Hanno Kinkel (the ESSAC Science Coordinator par excellence) for their constant support during my extended tenure as ESSAC Chair, and Leanne Armand, Carl Brenner, Nobu Eguchi, Jorijntje Henderiks, Dick Kroon, Dave McInroy, Lisa McNeill, Clive Neal, Damon Teagle, Mike Webb and all my other IODP colleagues for many enjoyable discussions over the years."